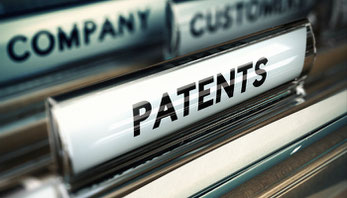 ---
Many Swiss and foreign multinational corporations with a strong business presence in Switzerland are
affected by the changes in the Swiss tax system brought about by the new federal law on tax reform and AHV financing. An important part of this are the
provisions for the introduction of a patent box, which is intended to maintain and strengthen the attractiveness of Switzerland as a tax location.
Several other European countries are already familiar with such an «IP box regime». Under this regime, income from intellectual property resulting from research, development and innovation is taxed at a lower rate than other income.
What significance does the Patent Box hold for Switzerland?
As part of the BEPS project, the OECD has redefined the framework conditions for patent boxes and declared them an international standard. The new federal law on tax reform and AHV financing (TRAF) stipulates the introduction of such patent boxes at cantonal level. This and other measures (e.g. deduction for R&D, hidden reserves, deduction for interest on equity) are intended to compensate for the abolition of the special tax status for certain corporations.
At the end of 2015, the OECD published the «final reports» on the fifteen action points of the BEPS project, which aims to combat the reduction of the tax base and the shifting of profits internationally and effectively.
The patent box was outlined in the BEPS Action Points 5 and 8 and comprises the following key points:
The level of privilege depends on the ratio between domestic IP expenditure and total IP development expenditure.
Patent revenues must not be granted a privileged rate if there is no domestic research activity (according to the Modified Nexus Approach).
Revenues from patents and similarly protected rights may be taxed at a privileged rate (revenues from trademark rights may not).
The following formula results from these parameters:

Objectives and consequences of the patent box
Tax incentives aim to create incentives for increased investment in research and development (R&D). In Switzerland, this favours innovative and research-intensive businesses (especially the export industry). Income from patents and similar rights is separated from the other income of a company, is put in the «box», so to speak, and is taxed at a reduced rate. In particular, tax privileges aim to cover income attributable to domestic research and development activities. The amount of the reduction through the patent box can be determined by the cantons themselves, but the relief may not exceed 90%. While the cantons of Zurich and Basel-City allow the maximum deduction for the patent box, the canton of Lucerne provides for a reduction of only 10% for patents and similar rights. The cantons also have the option of allowing increased tax deductions for R&D expenses.
Conclusion
From 1 January 2020, the patent box will be an attractive tax planning model for companies conducting research in Switzerland and thereby generating income from patents. This tax optimisation is open to all companies in Switzerland. Therefore, it is also worthwhile for SMEs to check whether they meet the
requirements for using the patent box.