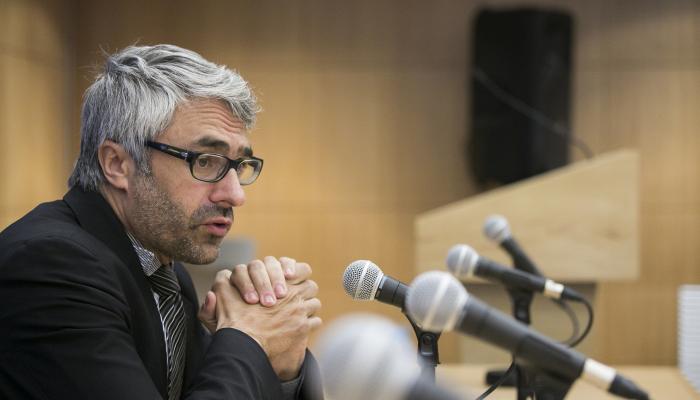 ---
In September 2016 Pascal Saint-Amans, Director of the Centre for Tax Policy and Administration, together with Jesse Eggert, Senior Advisor on the Base Erosion and Profit Shifting Project, David Bradbury, Head of tax Policy and Statistics Division, and Sarah Perret, Tax Economist in the Tax Policy and Statistic Division, have again given information about the international tax policy agenda and the national development in tax legislation in the course of a webinar.
Regarding the BEPS Project, Jesse Eggert has reported about the ongoing negotiations and their results concerning the Multilateral Instrument ("Multilateral Convention to Implement Tax Treaty-Related Measures to Prevent Base Erosion and Profit Shifting").
Short summary of the Multilateral Instrument
According to Eggert's statements, the negotiations regarding the Multilateral Instrument are progressing very well. The main text exists in its rough outlines since mid-September. Currently, individual aspects are still being negotiated. The two substantial versions in English and French shall be harmonised and accepted by the states by the end of November.
The Multilateral Instrument shall make it easier for individual states to implement BEPS measures, which nowadays are typically being regulated in double taxation agreements, swiftly and efficiently.  This especially contains measures against Hybrid Mismatches (action 2), treaty abuse (action 6), avoidance of a permanent establishment (action 7) and the improvement of dispute settlement mechanisms (action 14). Additionally, the Multilateral Instrument incorporates an optional provision for a binding arbitration in the case of disputes connected to double taxation agreements. So far, about 30 interested states have agreed upon this. The OECD expects the signing of the Multilateral Instrument by mid-2017.
The OECD pursues a flexible approach in the implementation of the Multilateral Instrument. The individual measures are being regulated by so-called opt-in-, alternative- and opt-out provisions. Thereby, national interests shall be taken into account in the best way possible and the greatest possible consensus regarding the Multilateral Instrument as such shall be found. Merely "Minimum Standards" according to the individual Action Plans remain untouched by opt-out provisions. The OECD wants to publish a message and additional informational material about the Multilateral Instrument by the end of November. Thus, further clarity about the interaction of the Multilateral Instrument and the currently over 2000 double taxation agreements shall be provided.
Conclusion
The subsequent questions and answers round of the webinar held on 22nd February 2016 suggests, that the practice has substantial concerns regarding the smooth interaction of bilateral double taxation agreements and the Multilateral Instrument.
Although the Multilateral Instrument specifically aims for an efficient and swift implementation of the BEPS measures, the numerous opt-in-, alternative- and opt-out provisions, in turn, create additional complexity. It is hoped that the aim and purpose of the Multilateral Instrument to close loopholes and guarantee a consistent and uniform application of the standards worked out within the BEPS Project will not be undermined and contradicted by too many national concessions.